Changing it up in 2018: 
I created a new logo design for my freelance graphic design business.
Since 2011, I did business under the name A+ Design, but now, it's
Anna Lustberg Design
.
To accommodate the name change, of course, I had to come up with new visuals.
Less is more:
The new logo combines a simple aqua circle with straightforward type and my handwriting.
I wanted something clean, straightforward, and very ME.
I love the flourishes I add to the letters when I write my own name; I believe it shows confidence.
I want the logo to say, "Yeah, I'm amazing and I know it -- but I'm not doing too much."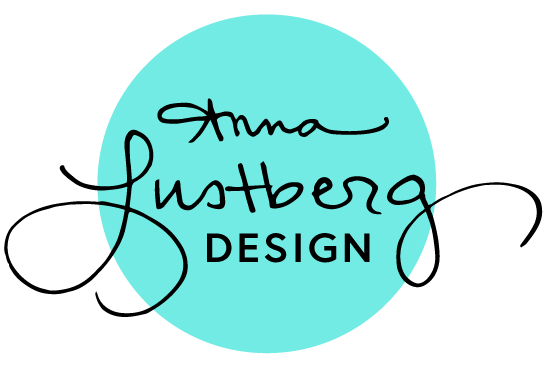 This was my previous logo for A+ Design. We had a good run!
2011-2018